Hello! I'm Chinmayi Balusu
Researcher. Social entrepreneur. Youth science communicator. Community leader. Visionary.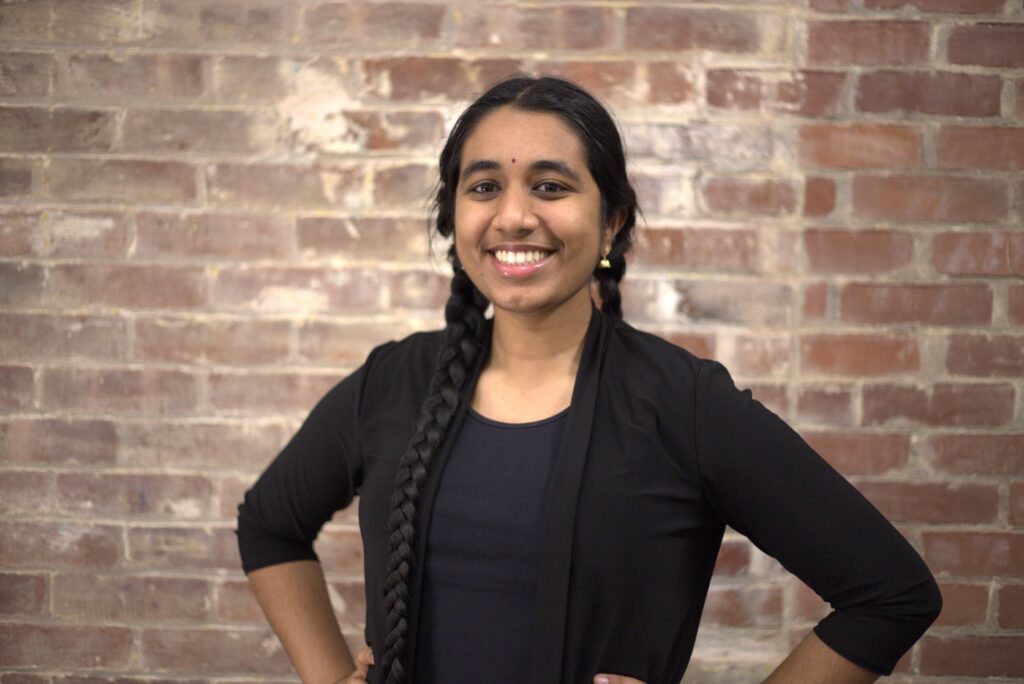 Chinmayi Balusu, MPH, is the founder and CEO of Simply Neuroscience, a global non-profit organization expanding student involvement in neuroscience and psychology through interdisciplinary education, outreach, and awareness initiatives. Simply Neuroscience is one of the world's largest neuroscience learning community for students, positively impacting 40,000+ young brain enthusiasts across 119 countries. Chinmayi is on a mission to revolutionize the world of early neuroscience education — creating a world where youth can pursue their curiosity and passion for the brain, regardless of their location, age, identity, or background.
In addition to spearheading Simply Neuroscience's team of 100+ volunteers, Chinmayi serves in advisory roles with neuroscience advocacy and outreach platforms such as HFC, the American Brain Coalition, and the ALBA Network. Furthermore, Chinmayi is a leadership board member of 500 Women Scientists, an international organization serving society by making science open, inclusive, and accessible. Chinmayi is a youth science communicator and three-time TEDx speaker who has presented at 165+ hackathons, conferences, summits, high schools, universities, and seminars worldwide.
Chinmayi is a recent alumna of Columbia University in the City of New York with undergraduate and graduate degrees specializing in neuroepidemiology and medical humanities. During her time at Columbia, she was been involved in organizations such as Columbia Synapse, Columbia Science Review, Research Cluster on Science and Subjectivity, CC-SEAS Academic Integrity Undergraduate Advisory Board, and more. Chinmayi is a researcher at Columbia University Irving Medical Center with interests in traumatic brain injury and stroke. Previously, Chinmayi was involved in research focusing on neurodegenerative diseases, memory, and depression. Chinmayi was named the California Science and Engineering Fair's Student of the Year and an International Science and Engineering Fair finalist for her investigation of the longevity compound rapamycin's effects on brain tissue in mice..
Chinmayi is an alumna of the USA National Brain Bee, National History Day California, and Hugh O'Brian Youth Leadership (HOBY). For her efforts, she has been recognized as a Global Teen Leader and Everyday Young Hero as well as a Daily Point of Light Award, Presidential Volunteer Service Award, and One in a Million Award recipient, among other honors. In 2019, Chinmayi received Certificates of Recognition from California State Assemblymember Kevin McCarty and Senator Kamala D. Harris.
An Indian-American born and raised in northern California, Chinmayi enjoys exploring nature trails, gardening, practicing taekwondo as a 3rd-degree black belt, and watching Telugu movies with family in her free time.
Research 👩🏽‍🔬
Leadership 👩🏽‍💼
Science Communication 📣
Community Service 🙌🏽
Education 🎓
Awards 🏆
Press and Media 📰
Publications ✍🏽
"
Chinmayi's natural talent of creating a healthy working environment encourages fellow members to fulfill their leadership potential. Her ability to give positive encouragement and carry a lighthearted tone make her admired by many.
— Simply Neuroscience Colleague
"
Chinmayi is a remarkable young lady who has grown exponentially as a scientist in our lab. She has a very organized and ambitious personality, and she combines a robust work ethic with a creative and thoughtful approach to research.
— Research Mentor
"
One thing which distinguishes her is that she has a sincere heart, enjoys interacting with people, and is enthusiastic about learning from all generations. Others' lives are so much richer because of her selfless serving and joyful giving.
— Volunteer Project Supervisor